Why do you need a professional graphic design for your website?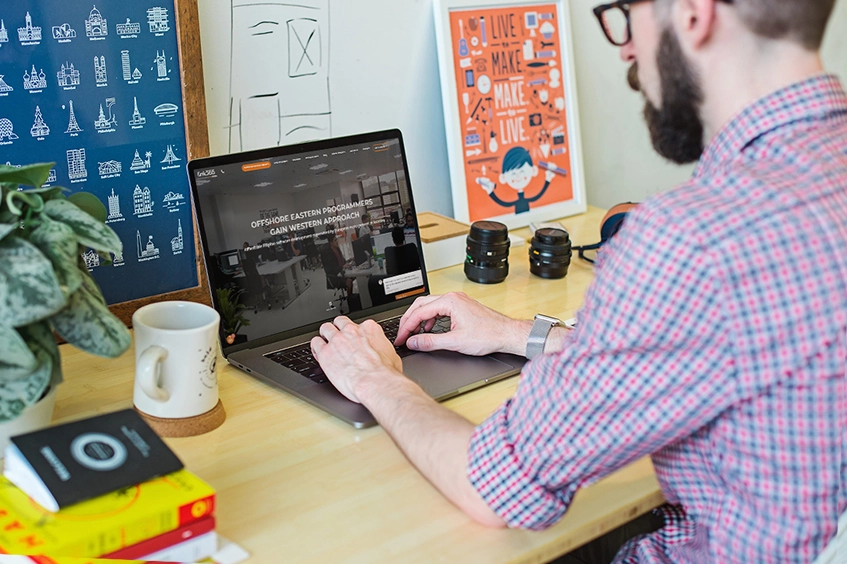 With the high demand for new websites, almost everyone is resorting of putting up their own website. For the great reason that the professional fee for a web graphic artist is becoming more and more expensive. This has resulted in many applications for website construction becoming available online such as video or blog tutorials. Some sites are now offering free hosting, where you can create your own one page website. Graphic web design, along with the development of the Internet, has led to the creation of a branch related to user experience.
Yes, you can create your own website and this is less expensive, but in reality no matter how you try to make your website better, there is still a great advantage of letting a professional graphic designer that specializes in website creation to construct and design your website.  A graphic designer knows how to make your website unique so that it captures the consumer's attention. If you're serious about competing against other websites that promotes the same business like yours, then think about creating a website most likely to get noticed at a first glance.
WHY WEB GRAPHIC DESIGN
A graphic designer is someone who turns ideas into visual form. They are the one's responsible for the commercial posters or billboards that are highly captivated by consumers. Ever since the digital world came to view, graphic designers have expanded horizons, they are not only creating visual advertising materials they are also opting to design websites for businesses online and this is why a freelance web designer is in demand these days.
Web design is one of the most important steps that make up web development. However, many people associate graphic design only with the appearance of the website itself. In fact, at the design stage, the appearance of the site is created, but that's not the only aspect. Those working on the project are also responsible for typography, navigation, the whole logic of the site, etc. All this is very important for the final effect. 

DRAG A TTENTION
Sometimes you need to feature in your mind the possibilities of how to increase traffic to your website. And one of which is creating a unique website design. Remember online consumers are easily attracted to how your website represents your company. It's always the first thing they need to notice to make a quick stop at your site. So make the most out of it.
BUILD TRAFFIC
Graphic designers can increase your website traffic – the combination of images and easy navigation and compelling content makes for a great website. Hiring a graphic designer for your website can make it happen. It's very crucial to have a fully operational website once it goes live. If you have graphic design experts take care of your website you must check your website will operate well online and consumers will feast on your site.
Graphic artist hiring helps your website get noticed by online consumers – it follows and has been proven that once you have hired a freelance graphic artist to work on your company website, your site will definitely gain customers. Some online users believe to get attracted to any site that distinction is important in many ways, such as the banners, content, colors and the operation of the site. So if you want to attract new customers as well as updating the regular customers on your website, hiring a professional graphic designer will make it happen.
MOBILE FRIENDLY
A Graphic Artist for a website can make your site flexible and accessible – We all know that because of the demand of Information Technology. Many electronic devices are up for grabs such as mobile phones, tablets and laptops among other things. These user friendly devices help online consumers go online no matter where they are. So the job of a freelance graphic artist is to make the website visible and to fit well on any device or browser.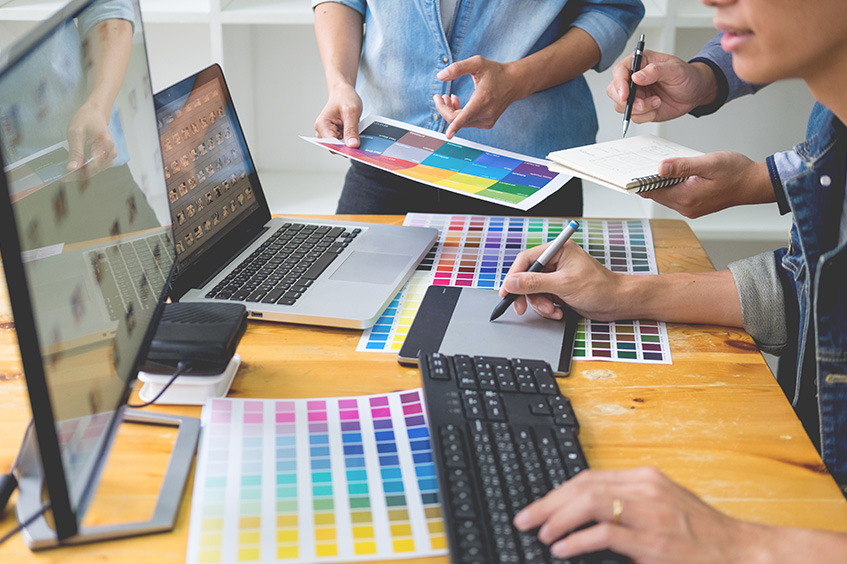 MESSAGE FIRST
A graphic designer won't let your web visitor do the work to understand the message – once your site is handled by a graphic designer, your online customers will have an easy time understanding your website. The moment customers land on your website the message is already shown right in front of them. Detailed information is being offered. A graphic artist can justify this call.
A professional graphic designer can easily visualize your message well – one of the credentials of a graphic designer is having an acceptable knowledge about marketing. The point of discussing your ad promotion with your hired graphic designer is a plus. It's a great advantage if your graphic designer can convey your ideas well. The graphic designer can give your website consistency – your product brand is important.
LONG-TERM RETURN ON INVESTMENT  
Regular customers will keep coming in and counting – A good website will increase your regular customers. Once you capture a web visitor and s/he finds it informative and easy to navigate, you have gained another loyal customer. It's important for online users to find a website that can provide the consumer's need. A good website is consisting of information that will support the needs of your loyal customers and upcoming patrons.
A professional graphic designer will make your website look elegant and operational in the eyes of your target consumers. If you wish to captivate more patrons and loyal customers in the near future, consider hiring a graphic designer.
If you need a website and you want it to be professionally designed, contact our graphic design Link365 Global Solutions / RentDevelopers.
'Link365 Global Solutions / RentDevelopers' is a software house, managed and run in Cebu, Philippines by European IT experts with over 15 years of experience. We offer a very competitive hourly rate with Western standards of services & code quality so you now get the best of both continents: excellent standards at an affordable price. Contact us now.